Welcome to Hasse Family Chiropractic located in Lakewood, CO. At Hasse Family Chiropractic we do our best to create great experiences with our customers by offering gentle chiropractic adjustments and providing excellent patient care. We want to provide natural health solutions to even your most complex health issues.
We are excited to be your go to Lakewood chiropractor and in the surrounding Denver Metro area. Being in Lakewood gives us the unique opportunity to take care of a wide area in a growing Denver population. Having the mountains so close and the city nearby as well provides the Colorado feeling we have all come to enjoy.
Hasse Family Chiropractic
HOW TO FIND US
There are a number of ways for you to get to us. If you are coming from Denver just take highway 6th avenue west until you exit on North Kipling St. and take the first right into the large red brick building. If you are coming from Golden, CO just take 6th avenue East until you exit on North Kipling St. and take the first right into the large red brick building. And if you are coming from the North or South just take Kipling St. towards 6th avenue and we are the large red brick building on the East side of the street.
Hasse Family Chiropractic has won a number of awards over the years but the thing that we love to brag about it how much we care for our patients. By offering a complete holistic experience with services like chiropractic, acupuncture, laboratory testing, applied kinesiology, and nutritional therapy you will know exactly what needs to be done so you can accomplish your health goals.
At Hasse Family Chiropractic we love to treat a variety of your health concerns or conditions. We are experts at helping people with neck and back pain, headaches, migraines, TMJ issues, women's health problems, chronic pain, endocrine disorders like diabetes, autoimmune diseases like Hashimoto's, before, during, and after pregnancy conditions, children, and sports injuries and performance. As you can see we can be your one stop experience for natural healthcare solutions in Lakewood, CO.
COMMON MISCONCEPTIONS
The most common questions I have received about beginning chiropractic care are - is it covered by insurance and will the chiropractic adjustment hurt, or will you rotate my head. To answer the first question yes chiropractic is covered by most major insurance carriers and we can check your specific healthcare plan to see how much will be covered. The chiropractic adjustment is entirely safe, and we have even perfected a technique that does not rotate the head for neck adjustments and is very gentle that even a baby or a 90-year-old with osteoporosis find it very comfortable and helpful.
If Hasse Family Chiropractic sounds like your Lakewood, CO Chiropractor then the next steps are easy – just give us a call so we can get a little information about you and set up your first appointment. Then we will ask you to print out the required paperwork under our New Patient tab on the website and bring it in filled out. Finally, just remember to bring your drivers license and insurance card so we can make sure you have the best experience possible. There are many choices when it comes to healthcare and even chiropractic options. That's why we are determined to not only give you the best chiropractic and holistic health care but also the best customer experience possible as well.
HOW TO CHOOSE A Lakewood CHIROPRACTOR
The following pointers can be useful in helping you find the best chiropractor for you in Lakewood. Often times when people are looking for chiropractor in Lakewood, they simply go straight to Google and choose the first result they see.
However, a chiropractor who is coming up first in a Google search should not automatically become your first choice for care. Consider the following steps to find the best chiropractor for you.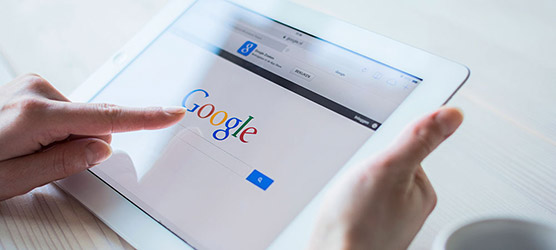 Time Needed: 5 minutes
Total Cost: USD 0.00
THE 4 SIMPLE STEPS TO CHOOSING A Lakewood CHIROPRACTOR
Step 1: Start a Google Search
First, enter any of the options below in the search bar:
Chiropractor Lakewood
Chiropractor 80215
Chiropractor near me
Best chiropractor in Lakewood

Step 2: Check Out Their Website
The top Lakewood chiropractors put just as much thought into their site as they do in their overall practice. In looking over their website, you should get a sense if they might be the best chiropractor for you.

Step 3: Read Their Reviews
Find the Google Business Page of a chiropractic office you are considering for care. It's one thing for a doctor to claim they can help, it's another to see patients leave their happy reviews providing proof.

Step 4: Call The Office
After getting a general overview of what the clinic offers, call the the office to see if they match the messaging that their site and Google My Business have portrayed. After a brief talk with the office, you will find out if they are the the right fit for your health goals.